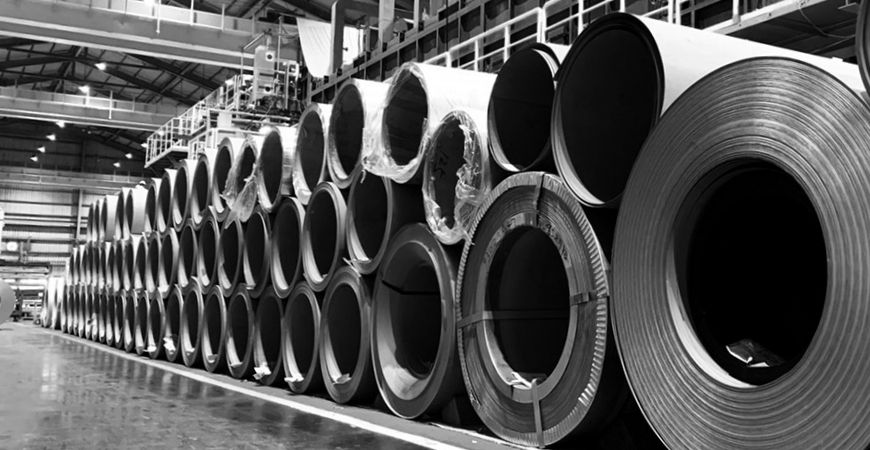 Backing Coats, Protective Film and Package
Lienchy Metal provides optional Protective Film, Backing Coat and Package Method
Laminated Metal and Anti-fingerprint Stainless Steel produced by Lien Chy Metal are available with optional protective films, backing coats, and various packaging standards. We offers a range of pre-finished steel products specially formulated for manufactured goods and widely used for diverse applications. Lien Chy Metal can meet your customized requirements and will take into consideration of end product.
---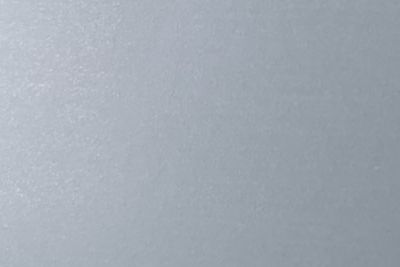 Water-based Backing Coat
Our optional service uses special ingredients to protect the backside of your product. Please refer to our "Overview of Processing Segment" below for its actual functions. If you are interested in adapting this service, please inform us about your end-product, and we will provide professional recommendations to meet your specific needs.
Overview of Processing Segment
Segment
Type
Application
Backing Coats

Hot-Dip Galvanized/SUS mainly
Water-based: Gray

Anti-rusty treatment
Sandwich-panel
Anti-fingerprint

Protective Film

Transparent
Black&White
Laser Black
Consigned

End product requirement
Post-processing demand
LCM suggestion

Package

Post-processing demand
Slitting and shearing service
As for product specification and more information, please refer to Process-Tech
Features
Lienchy Metal's excellent customized service approch
Different types of solutions to fulfill various demands
Specialized in backing coat, which can apply for different products
Introduced many protective films to meet your requirement
360 degree packaging makes transportation without damage
Application Presenting
Packaging Method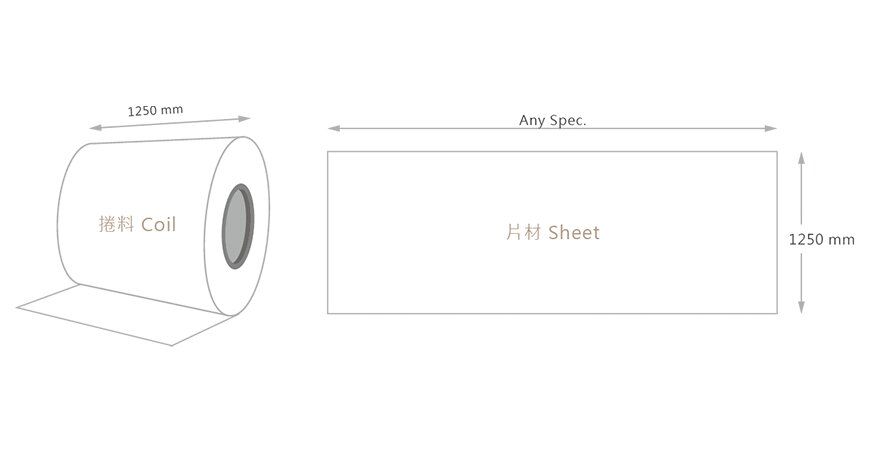 Item
Width
Length
Torrlence
Inside Diameter
Sheet
200-1250 mm
300mm - 3,048mm
±1 mm
--
Coil
58-1250 mm
Any Spec.
±0.5 mm
508 mm
Item
Type
Thickness
Tolerence
Base Metal
CR, SECC, SGCC, AL, AL/MG, SU, Other metal
0.286-1.6 mm
According to JIS
Surface Layer
PVC,PET+PVC,PP,PVC+PP,PVF
0.05-0.25 mm
±0.04 mm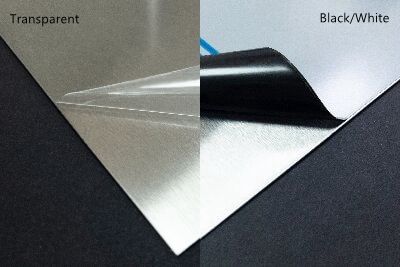 Types of Protective Film
Left: Transparent protective film made of polyvinyl chloride (PVC), allowing direct visualization of the surface, laminated film, and coating. Generally available for processing, with a commonly used thickness of 0.14mm. On the right: Black/white protective film made of polyolefins, with one side black and one side white, completely covering the surface, laminated film, and coating. Generally available for processing, with a commonly used thickness of 0.08mm.
Lien Chy provides versatile protective films that can be applied for different solutions. We have introduced various brands and protective film manufacturers to meet product-wise and processing requirements. Please refer to our Overview of Processing Segment or contact us for more suggestions.
Company Profile
For more information, click here to download

Download
Lienchy Metal provides optional Protective Film, Backing Coat and Package Method | Antimicrobial & Anti-Fingerprint Steel Sheet Manufacturing | Lienchy Metal
Based in Taiwan since 1992, LIENCHY LAMINATED METAL CO., LTD. has been a pre-coated steel products manufacturer. Our main metal products, include Backing Coats, Protective Film and Package, pre-coated steel sheet, PPGI, PPGL, PPAL, pre-painted steel sheet, pre-finished steel sheet, anti-fingerprint stainless steel, pvc laminated metal sheet, pvc cladded metal sheet, PVDF laminated metal sheet, titanium coated stainless steel sheet, pre-painted metal sheet, coil steel sheet and titanium coated stainless steel sheet, which are manufactured with a 350M roll-to-roll production line and 50,000 tons annual production capacity..
Lienchy Metal is capable of manufacturing ISO certified 1.6mm-thick laminated steel sheets and meet SGS, RoHS and GREENGUARD standards. We are long-term partner of EU and US home appliance brands and Japanese elevator factories, our products have also been exported to all over the world, from Taiwan, Japan, South Korea, China, ASEAN countries, the United Arab Emirates, Russia, Europe and North America.
Lienchy Metal has been offering customers high-quality pre-painted and anti-fingerprint metal sheets, both with advanced technology and 30 years of experience, Lienchy Metal ensures each customer's demands are met.