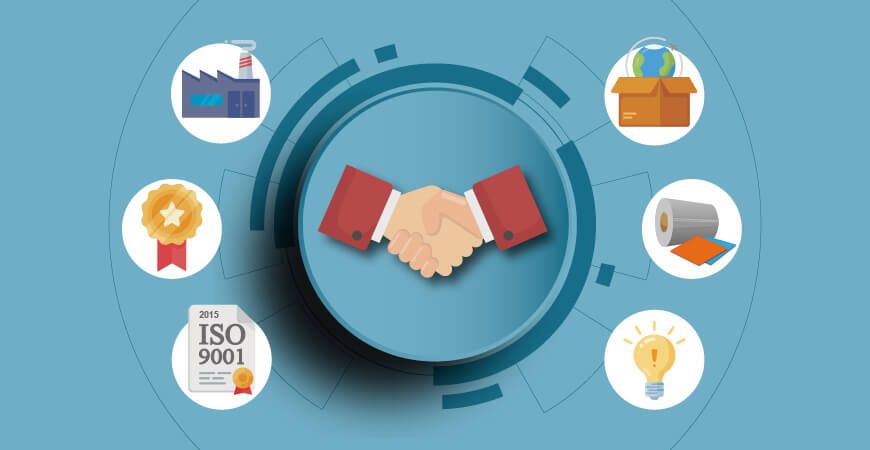 Service Process
Lienchy Metal has a number of dedicated international customer service specialists providing instant and professional consulting services
Lienchy Metal started out as a company providing metal trading and slitting services. However, in 1996, with the introduction of the roll-to-roll metal film production line, we expanded our services to include OEM services for painted steel and coated steel products globally. Besides OEM services, we have the capability to develop dependable and high-performing products that cater to our customers' specific requirements, thereby increasing our competitiveness in the market.
---
We encourage clients to collaborate with us and trade across different regions of the world through online and offline marketing. Our official website supports 22 languages, reducing communication barriers with different countries and improving the efficiency of our services. For any further inquiries, our international customer service specialists can provide detailed and immediate professional consultation either locally or in other countries. Additionally, marketing documents and product specifications can be downloaded from the our website.

Our goal is to become the world's largest OEM company for laminated metals& anti-fingerprint stainless still, and we are actively seeking business partners and agents in various regions.
Lienchy Metal's product quality and sales services are your trustworthy choices
Lienchy Metal produces laminated metal and anti-fingerprint stainless steel with exceptional processability and outstanding quality. In addition to our stable production line, our factory management system and quality system are also key factors in why many customers choose us. Furthermore, our perfect sales service is another reason why customers trust us.

During the sales process, we offer:
Completely Carry out the Contract with Responsibility and Integrity
At Lienchy Metal, we take our responsibility to fulfill contracts with integrity seriously. Starting from the initial customer inquiry or quotation, we use strict cost calculations. When the contract is signed, we create a legally binding sales contract to protect the rights and obligations of both parties. Our commitment to these agreements ensures transaction security and compliance with customer expectations.
Provide Samples to Meet Customer Needs
With the use of roll-to-roll metal processing production lines and a variety of film and metal substrates, Lienchy Metal provides customized order-to-order production. Our minimum order quantity is 10 tons, but we understand the importance of meeting customer needs. Therefore, we offer small amounts of samples for customers to conduct initial testing. We welcome inquiries and our professional staff is available to assist with sample requests.
Fast Production Performance and Efficiency to Meet the Delivery Deadlines
The annual shipment volume of our metal production line can reach 50,000 tons. If a single transaction is less than 500 tons, the delivery time of the laminated metal or anti-fingerprint stainless steel generally only takes 3 to 4 weeks from material preparation, production to shipment, allowing all Customers can receive finished products in the shortest time
Trustworthy Quality and After-sales Service
We place a high priority on product quality and safety. Each product undergoes rigorous inspection and is packaged securely for safe delivery to our customers. Additionally, we are committed to providing excellent after-sales service to ensure complete customer satisfaction.
Further Reading

Foreign Customer Visits