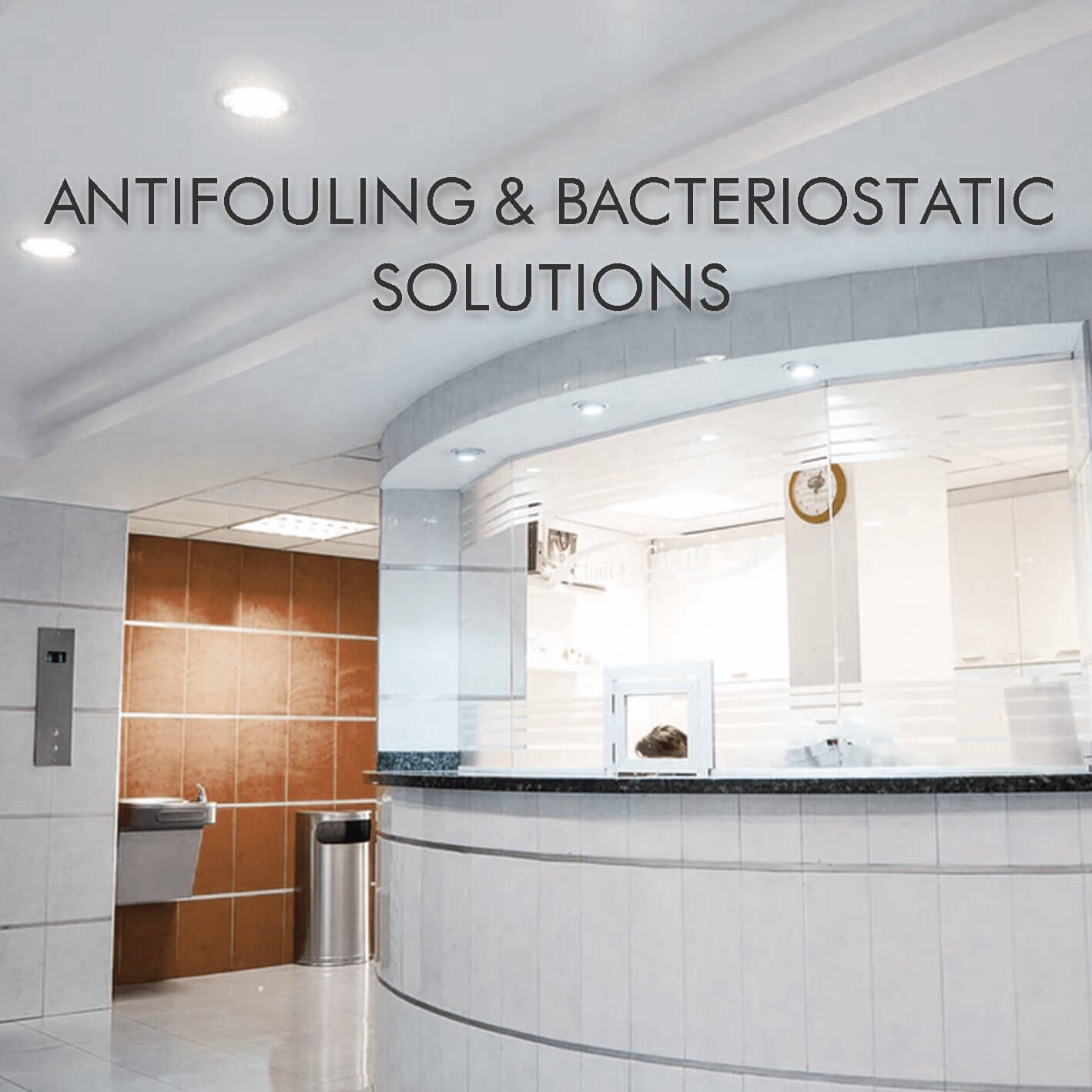 Antifouling & Bacteriostatic Panels
Use antibacterial films as decorative plates to protect the safety of medical places
When people come and go in hospitals and public areas, the most worrying thing is environmental safety and hygiene. Safety can be done by erecting cameras or security to protect people's wealth and property, but hygiene must rely on tedious daily cleaning and disinfection, because germs are invisible to normal cameras.

Lienchymetal knows this and also understands that regular cleaning and disinfection costs are considerable. Therefore, the antibacterial film and antibacterial paint we developed can effectively solve this problem.
Using these antibacterial films or paint in the decoration, door or wall panels of medical places, nursery or kindergartens can not only prevents the breeding of bacteria, but also takes into account the convenience of sanitation and cleaning.
Please read down for more information.
---
LamiXteel Antibacterial Film
The surface is treated with a fluorocarbon film, which has strong weather and chemical resistance, and has an antibacterial effect. The sample was sent to SGS for ISO 22196 antibacterial test and passed. The film was processed by Lien Chy Metal , The sheet or steel coil can both be processed
Anti-bacterial and Anti-fingerprint Coating
The anti-bacterial and anti-fingerprint coating produced by Lien Chy Metal can effectively inhibit the growth of germs, molds, E coli and other microorganisms on its surface. It has the dual functions of anti-fingerprint, easy cleaning and anti-oil stains. We have sent the coated metalis to SGS for ISO 22196 for antibacterial test, it has passed successfully, if you need the relevant test report, please contact us
Our advantage
Lien Chy Metal's self-developed products are high standards in the industry. The selection of film and the deployment of coating are all passed various testing and sampling and delivery, which are required by customers
Outdoor film (PVDF)can effectively make buildings and indoor building materials achieve weather, UV resistance, and maintain film color, chemical resistance and antibacterial effects. It is an efficient model in the laminated industry
Antibacterial and Anti-fingerprint Coating, we believe that it will be the mainstream in the future, because it can be used in post-processing, equipment and professional working environment. Antibacterial and anti-fingerprint coating can complement in many products in future life and public areas
How to send inquires or request for examples
Want to know the detail of the product? Please refer to the following pages
There will be a slight color difference between the picture and the actual product due to the display device and shooting angle, please refer to the actual color of the product.
Please fill in the inquiry down below, we will contact you ASAP. If you need samples, please send us your contact information.
We adopt order-to-order production. If you have a limited demand, please refer to Product in Stock or leave an inquiry to us.
Further Readings

PVDF Laminated metal, high-end solution for exterior wall fences, building materials and clean room

The LamiXteel EX25 has a 25-year design standard background and it is made by the Japan's fluorocarbon film. It has excellent chemical and weather resistance...

Details