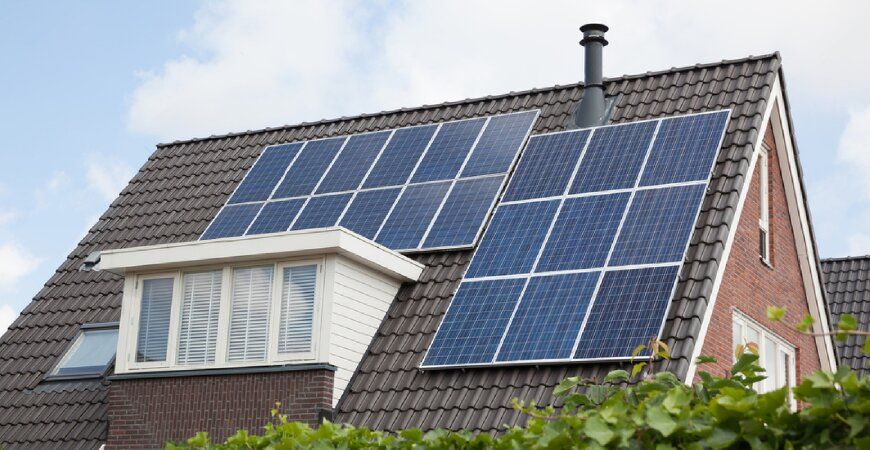 Solar Panels
Metal sheets that can withstand harsh conditions such as sun exposure and erosion
The technology of the solar energy industry is advancing day by day. Solar photovoltaic panels covering the roofs can be seen above many hoouses and factories. It is also difficult to maintain due to the installation location, and the service life is also between 20-30 years. Whether it is a monocrystalline silicon photovoltaic panel or a polycrystalline silicon photovoltaic panel, steel products with strong weather resistance and structural strength are required to protect the module and the chassis and ensure the normal operation of the solar photovoltaic panel. For the application of solar photovoltaic modules, Lien Chy Metal has launched the LamiXteel series of outdoor weather-resistant steel products, which are effective and safe for the harsh environment that requires long-term high-temperature sunlight, large differences in temperature between day and night, and even high salinity. High-quality outdoor weathering steel products can solve the problems of long-term sunlight (UV rays), weathering and corrosion, and can also be used as building materials for petrochemical and nuclear power plants.
---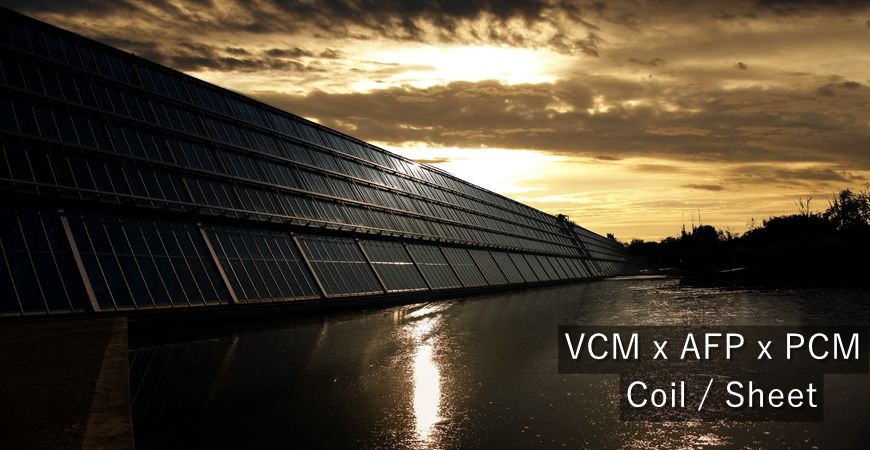 Advantages of LamiXtee Outdoor Weather-Resistant Laminated Metal
1. Excellent Weather Resistance and Long-term Protection
Using high-grade metal substrate as the foundation, then covered with a specially developed high-quality weather-resistant laminated film, easy to maintain, ensuring excellent protection and steel product lifespan, suitable for all kinds of severe environments, such as solar power plants, offshore buildings , desert areas
2. Suitable For Processing, Convenient & Simple
All products of Lien Chy Metal have been tested for processibility and can be cut into strips, 180 degree bending, stamping, CNC milling, laser cutting... and other general metal sheet processing, and the surface coating can still be very good. Covering ability without peeling. Can perfectly present the design of the product
3. Competitive Pricing
Lien Chy Metal's LamiXteel products can provide appropriate products according to customer needs. It can be customized and help customers effectively reduce costs and obtain advantages and business opportunities in the market
4. LamiXteel, A Brand Developed by Lien Chy Metal
Lien Chy Metal has established the LamiXteel brand in a view of the uneven quality of outdoor weather-resistant laminated metal and the chaotic market price, hoping to create a high-quality outdoor laminated metal standard in the industry. Lien Chy Metal is a leading manufacturer of laminated products. It is not only innovates in products, but also has the responsibility to set a model in the industry
How to send inquires or request for examples
Want to know the detail of the product? Please refer to the following pages
There will be a slight color difference between the picture and the actual product due to the display device and shooting angle, please refer to the actual color of the product.
Please fill in the inquiry down below, we will contact you ASAP. If you need samples, please send us your contact information.
We adopt order-to-order production. If you have a limited demand, please refer to Metal Product in Stock or leave an inquiry to us.
Cases for Reference only
Further Readings

PVDF Laminated metal, high-end solution for exterior wall fences, building materials and clean room

The LamiXteel EX25 has a 25-year design standard background and it is made by the Japan's fluorocarbon film. It has excellent chemical and weather resistance...

Details