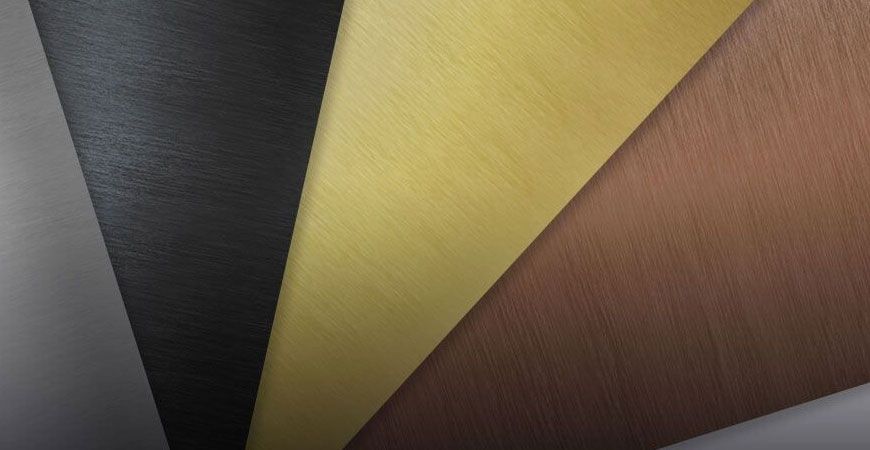 Acrylic Anti-Fingerprint Coating
Anti-fingerprint Stainless, Color Coating, 2H Hardness
Acrylic Coating has more colors to adapt in different end-products, if your product does not need high-performance of hardness, this acrylic coating with surperb surface apperence can be the best soultion for you.
Compare with other item, its high-quality texture and competitive price make it popular in appliances companies from United States and Europe
---
Please scroll down to product page for more information
Product specifications
The coating color:Original, Rose Gold, Trendy Black, Champagne Gold, Customised
Package Method
We ship the product in coil or sheets, with customer assigned service, Lien Chy Metal will meet your expectation, like we always do, for more information, please refer to Protective Film and Package

Files Download
Company Profile
For more information, click here to download

Download
Anti-fingerprint Stainless, Color Coating, 2H Hardness | Antimicrobial & Anti-Fingerprint Steel Sheet Manufacturing | Lienchy Metal
Based in Taiwan since 1992, LIENCHY LAMINATED METAL CO., LTD. has been a pre-coated steel products manufacturer. Our main metal products, include Acrylic Anti-Fingerprint Coating, pre-coated steel sheet, PPGI, PPGL, PPAL, pre-painted steel sheet, pre-finished steel sheet, anti-fingerprint stainless steel, pvc laminated metal sheet, pvc cladded metal sheet, PVDF laminated metal sheet, titanium coated stainless steel sheet, pre-painted metal sheet, coil steel sheet and titanium coated stainless steel sheet, which are manufactured with a 350M roll-to-roll production line and 50,000 tons annual production capacity..
Lienchy Metal is capable of manufacturing ISO certified 1.6mm-thick laminated steel sheets and meet SGS, RoHS and GREENGUARD standards. We are long-term partner of EU and US home appliance brands and Japanese elevator factories, our products have also been exported to all over the world, from Taiwan, Japan, South Korea, China, ASEAN countries, the United Arab Emirates, Russia, Europe and North America.
Lienchy Metal has been offering customers high-quality pre-painted and anti-fingerprint metal sheets, both with advanced technology and 30 years of experience, Lienchy Metal ensures each customer's demands are met.