Kitchen Storage & Decoration
Use metal plates to create a delicate cooking space
Modern people attach great importance to the taste and beauty of the living space, so that the kitchen has transformed from a space which is only for cooking to a place that brings a sense of ritual in the cooking process. In recent years, due to the rise of industrial style and minimalist style, metal materials have gradually attracted attention, their simple shapes and lines and the calm metallic colors have become the favorite choice of the public.
---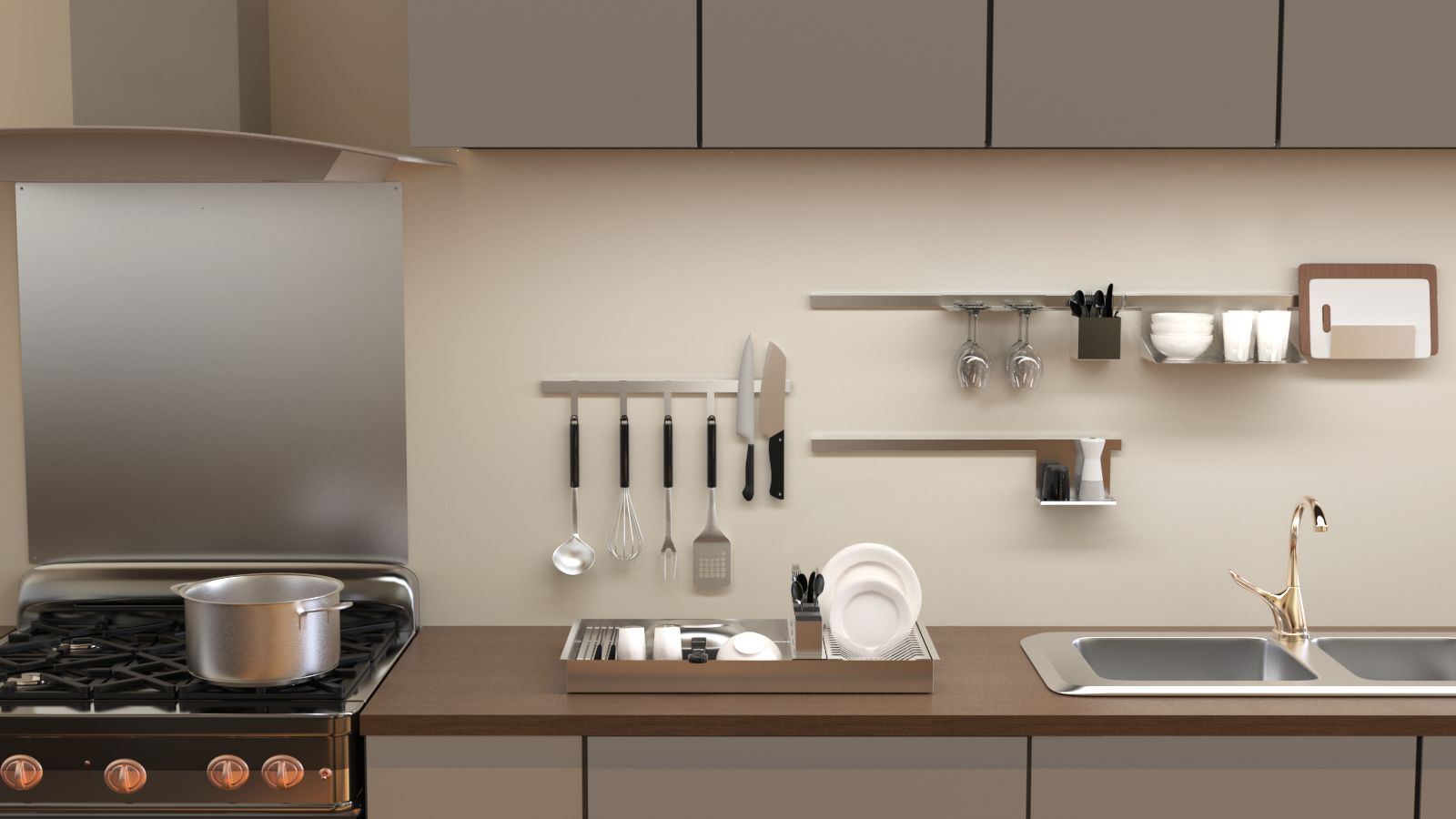 Kitchen Storage & Decoration
Lienchy Metal provides high-quality metal sheets from well-known steel mills. The manufacturing process has passed ISO quality certification and RoHS certification. Whether it is stainless steel, electro-galvanized or hot-dip galvanized, it can be made into various exquisite and practical kitchen supplies through different processing methods.The following is an introduction to various products that can be made of Lienchy Metal's steel plates
Metal Backsplash
The kitchen backsplash can prevent oil from splashing on the wall, and it can also become a part of the kitchen decoration. Compared with ceramic or glass materials, stainless steel is not only easy to clean, high temperature and acid and alkali resistant, but also can attached magnetic hooks to the steel surface for storage purposes, greatly increasing convenience.
Metal Dish Rack
The flexible processability of metal can be cut, bent or deep-drawn to different shapes according to the size of the tableware, making the storage products beautiful and easy to use.
Metal Wall Shelf
Lienchy Metal's high-quality metal plates can be made into different styles wall shelves after bending and cutting. The strength of metal is not easy to deform, and the shelves can be fixed on the kitchen wall for a long time to effectively use the wall space.
High-quality metal materials are suitable for various products
In addition to the above products, Lienchy Metal's metal sheets can also be used in cabinets, peg boards, skirting boards and other products used in kitchen, and even the shells of home appliances such as refrigerators and dishwashers. If you want materials that are different from the original color of metal , You can also choose Lienchy Metal's laminated metal and anti-fingerprint stainless steel products, which not only have more appearance options, but also pass the durability and flame resistance tests and certifications, and can definitely meet different design styles and safety requirements.
If you have any interest in our metal product, please fill out the form below to contact us, we will reply to your inquiry as soon as possible.