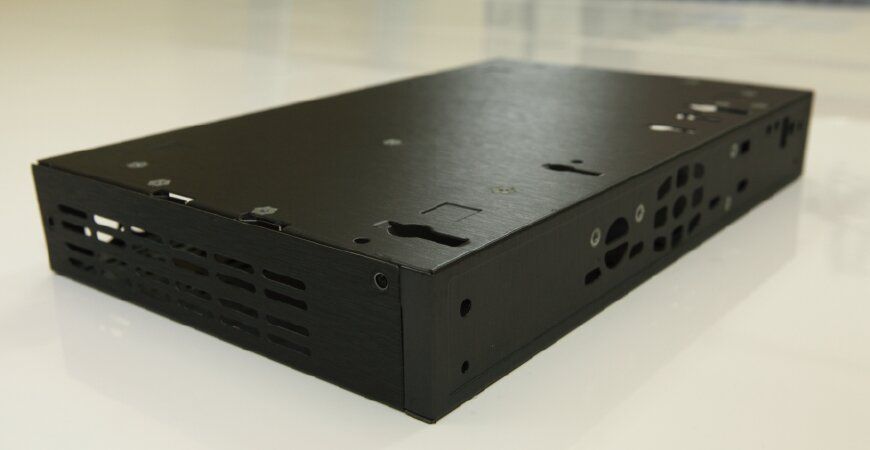 Electronic devices & Home appliances
Let home appliances have more high-quality design choices
The appearance of a product represents a characteristic, a brand's image, texture and values. If we want to enter the high-class market, the product design and texture must be more distinctive. Lienchy Metal's laminated metal and anti-fingerprint stainless steel products are widely used in home environments, from home appliances such as refrigerators, washing machines and water dispensers, to the shells of air-conditioning equipment, TVs, computers and other electronic products. The unique laminating technology of the industry can produce high-quality A-level panels, and our PET high-gloss film bonding technology can be perfect flawless, meets the requirements of zero orange skin, and helps your home appliances to maintain a brand new look!
---
Our Advantages:
The high-quality laminated steel products provided by Lien Chy Metal can provide you with better endurance,strength and safety solutions.
LCM Product Application Range:
LCM Product
Range
Feature
Laminated Metal

Wall Body,Interior/Exterior/Top Decoration.

E.g.Ceiliing,Panel,Grille,Wall,Elevator,Door,Fridge,Kitchen and Home Appliance

Various films can create versatile conditions and atmospheres.Many wood grain,stone pattern,plain and texture films can be perfectly expressed on the laminated metal.
Anti-Fingerprint Stainless Steel
Elevator Decoration,Kitchen and Home Appliance,Kitchen Splash Panel
3H and higher hardness and 2000 hours of salt spray resistance,with customized colors,expressing a luxurious feeling,similar to PVD titanium stainless steel.
Our Advantages:
Fashion Design and Pattern
In the choice of materials for the home appliance,pre-painting metal is widely used,however,laminated metal attracts customers'attention easily with the various designs and fashion patterns.


Bright and Smooth Surface
In addition to the design and pattern,the selection of material for home appliance case is also importance.So,it is required to upgrade in the aesthetical tactile experience.With bright and smooth surface,it is added higher-textured tactile of the product when customers are using it.


High Standard Production
For home appliance production requires higher standard and specification of laminated metal.The fineness of the surface,in the manufacture procedure,special supervision of incoming material quality control and environmental dust control is required.

Lien Chy Metal uses anti-fingerprint stainless steel to make home appliances,such as refrigerators,washing machines,range hoods,wine fridge,Water heater casing…etc.Our high-quality products emphasize appearance and feeling of visual and tactile aesthetics.It effectively enhances user's operating experience and consolidate brand image.


Longer Lasting
We select our raw materials seriously, as for Laminated Metal, it has a superior quality with very low defect rate. Its maintenance is simple, only wiping with water can keep the surface clean. If there is a slightly scratch on the surface, using hairdryer to blow the spot for a short period of time or using hot water to wipe softly. With the rule of thermal expansion, it will restore its original condition.
Anti-fingerprint stainless steel, Laminated Metal or Aluminum Alloys are popular in computer communication and electronics industries. Lien Chy Metal's exquisite coating tech is able to handle various customer's inspections.Excellent processability makes the stamping process possible for laminated metal,With anti-fingerprint stainless steel,the problem of fingerprints sticking can be solved,with various color and textures can be choosed,like metallic hairlinepiano painting...,LCM has put our foot in the industry.
Lien Chy Metal has a variety of 3C electronic solutions,please refer to