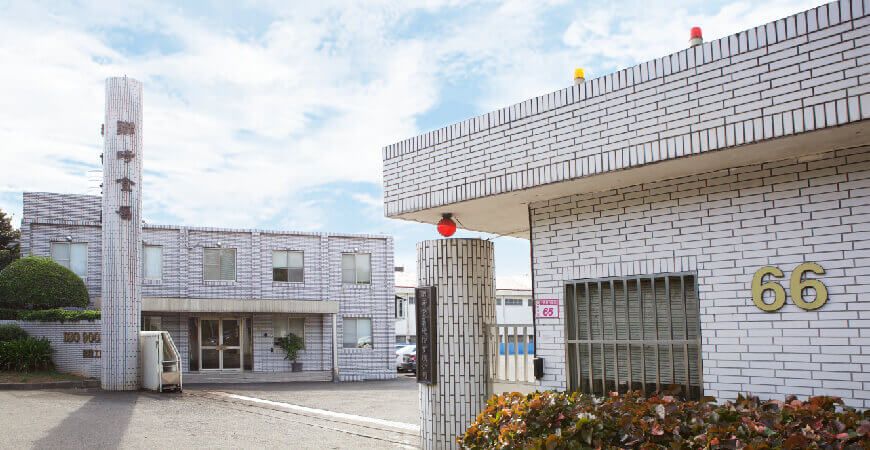 Company Profile
Lienchy Metal specializes in the production of laminated metal and AFP SUS
Lienchy Metal was found by Shun Shin Holdings in Longtan District, Taoyuan City, Taiwan. Since its establishment in 1992, it has been the largest professional manufacturer of laminated steel and anti-fingerprint stainless steel in Taiwan.
---
We operates a roll-to-roll production line with a total length of 350 meters and an annual production capacity of more than 50,000 tons. The production line was designed and manufactured by Sumitomo Heavy Industries, Ltd. and Honda Foundry Co., Ltd. in Japan, and installed under the supervision of Taiyou Seikou. It is one of the few metal processing equipment for steel coils that can handle thicknesses up to 1.6mm.

The continuous roll-to-roll production line not only achieves better adhesion between the steel coil and the film but also increases production efficiency. Coupled with decades of accumulated film coating and baking experience, Lienchy Metal is able to manufacture high-quality laminated metal products that are strong, tough, and world-renowned.

The combination of film and metal sheet, as well as anti-fingerprint stainless steel sheet coated with anti-fingerprint paint, can greatly enhance the aesthetics and service life of metal products. In addition to metal processing, Lienchy Metal also has self-developed ability to meet customization needs, ensuring that every customer can find a product that suits their needs.

Lienchy Metal is a long-term partner of EU and US home appliance brands and Japanese elevator factories. Our products have been exported to Taiwan, Japan, South Korea, China, ASEAN countries, the United Arab Emirates, Russia, Europe, and North America. You can find our high-quality decorative metal sheets in electronic appliances, elevator interiors, wall panels, door panels, freezer panels, modular panels, automotive interiors, and other products.
Company philosophy and vision
From the earliest metal cutting OEM to now becoming a manufacturer of laminated metal and anti-fingerprint stainless steel products, Lienchy Metal realizes that due to technological progress and the requirements for improving the quality of life, people's standards for technological products or daily necessities change from practical and convenient to meet daily needs to the pursuit of more refined and beautiful designs.

In view of this, Lienchy Metal has successively developed a series of laminated metal/ anti-fingerprint stainless steel products which are suitable for modern interior decoration such as door panels, clean room panels, car interiors, or Home appliances, such as refrigerators, washing machines, range hoods, computer cases, enhancing the value of the product because of its bright and fashionable appearance.

Years of experience in metal lamination have enabled Lienchy Metal to develop composite metal lamination technology, which has significantly reduced the cost of using high-priced metals. This breakthrough innovation has been crucial in expanding the supply of metal materials, making it more accessible and cost-effective.

Environmental protection is also a core value of Lienchy Metal, and we are committed to sustainable coexistence with the environment. We continuously improve our production processes with the goal of energy conservation and carbon reduction, while also developing new products in collaboration with suppliers that meet environmental protection requirements. As a responsible local enterprise and member of the global village, Lienchy Metal will continue to fulfill its obligations to the environment and society.
Milestone
| Time | Achievement |
| --- | --- |
| 1992 | LCM was dedicated to developing steel trading, shearing, and slitting services. |
| 1996 | LCM was established in Taoyuan, Taiwan production site with annual capacity of 50,000 MT. |
| 1998 | LCM began to manufacture laminated and coating metal to be applied to construction, elevators, and other relevant industries. |
| 1999 | LCM obtained ISO 9001 Certification. |
| 2000 | LCM established Shanghai subsidiary. |
| 2004 | LCM developed laminating technology for aluminum alloy for applications in computers, communications and consumer electronics. |
| 2005 | LCM product passed SGS test, and conformed to RoHS standard. |
| 2010 | LCM developed low-temperature lamination and rolled out various characteristics of products. |
| 2012 | LCM developed proprietary anti-fingerprint resin for stainless steel that can be applied to many industries. |
| 2016 | High-quality Anti-fingerprint Stainless Steel─The New Black TM is launched. |
| 2017 | LCM received certification of ISO 9001 Quality Management. |
| 2018 | LCM rolled out PVDF weather resistance laminated steel series─LamiXteelTM. |
| 2020 | LCM won "The Excellent Enterprise Awards in Taoyuan City" for the emerging enterprise prize. |
Our Headquarters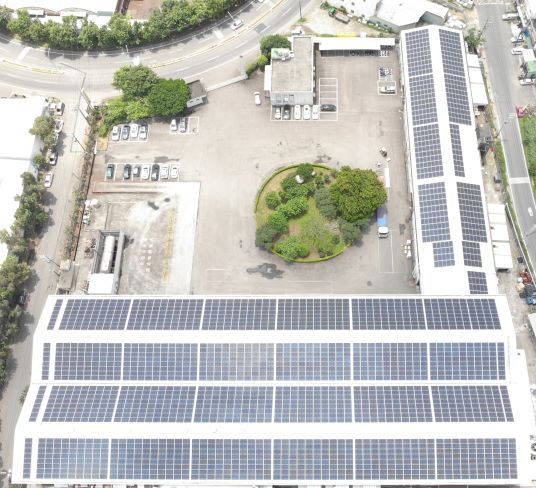 Our Factory

Our Office & Outside the Factory

Certificates

Video

Introduction to production line equipment and production process; from steel coil pretreatment to cutting, coating, painting, laminating and other production processes using professional equipment for different purposes.

The production process of 4-feet steel sheet cutting through high precision flying shear machine.

The production process of 2-feet steel sheet cutting through high precision flying shear machine.

Cut small-sized steel sheets into smaller and more precise sizes through slitting machine.