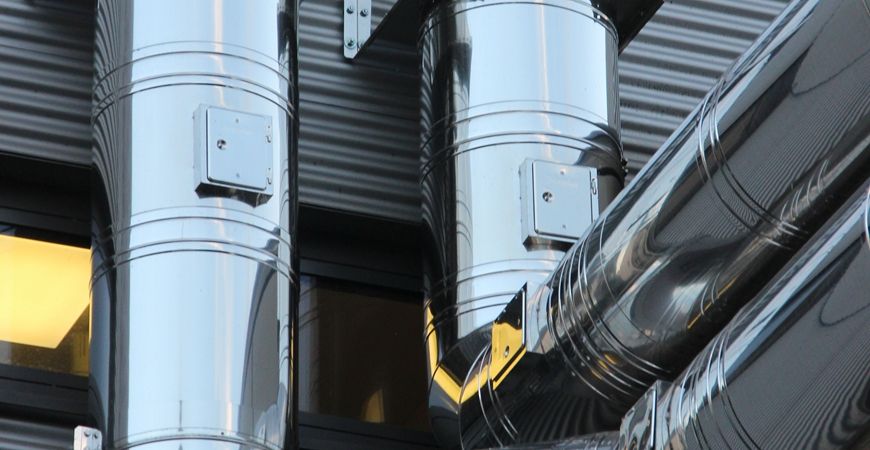 2 Effects in 1 Coating
Antimicrobial & anti-fingerprint stainless steel coating attached with silver ions can contain the growth of bacteria and microbes. This high-tech coating can be utilized in decorative or building materials of hospitals, such as elevators, soap dispensers, and operating rooms, etc.
---
26 Oct, 2020
After the coating and baking process, silver ions are released to and spread out the surface of the treated steel. Silver ions are used as antibacterial to eliminate micro-organisms. Anti-fingerprint coating with silver ions is therefore well suited for the application in the relevant industries since its features are antimicrobial, anti-fingerprint, and anti-grease.
Company Profile
For more information, click here to download

Download
2 Effects in 1 Coating | PCM VCM Steel Sheet Lamination Manufacturer | Lienchy Metal
Based in Taiwan since 1992, LIENCHY LAMINATED METAL CO., LTD. has been a pre-coated steel products manufacturer. Our main metal products, include pre-coated steel sheet, PPGI, PPGL, PPAL, pre-painted steel sheet, pre-finished steel sheet, anti-fingerprint stainless steel, pvc laminated metal sheet, pvc cladded metal sheet, PVDF laminated metal sheet, titanium coated stainless steel sheet, pre-painted metal sheet, coil steel sheet and titanium coated stainless steel sheet, which are manufactured with a 350M roll-to-roll production line and 50,000 tons annual production capacity.
Lienchy Metal is capable of manufacturing ISO certified 1.6mm-thick laminated steel sheets and meet SGS, RoHS and GREENGUARD standards. We are long-term partner of EU and US home appliance brands and Japanese elevator factories, our products have also been exported to all over the world, from Taiwan, Japan, South Korea, China, ASEAN countries, the United Arab Emirates, Russia, Europe and North America.
Lienchy Metal has been offering customers high-quality pre-painted and anti-fingerprint metal sheets, both with advanced technology and 30 years of experience, Lienchy Metal ensures each customer's demands are met.