Outdoors Laminated Metal
Solar Module, Petrochemical, Antibacterial, Water and Food Storage, PVDF Fluorocarbon
The newest high-performance outdoor product, laminating PVDF film on various substrate (EG, GI, GL, AL or other metal materials). Due to market's demand, Lienchy Metal launched outdoor-used film – LamiXteel EX25, which provides excellent UV resistance, furthermore, the physical properties and chemical specifications are far exceeding the general fluorocarbon baking varnish provide excellent protection and durability.
Function Description
Weather-Resistant: Exposed outdoor environment for long period of time without color fading, also protect the substrate of material from ultraviolet rays
Chemical Resistant: High durability from various chemicals and solvents
Staining Resistant: Easy to clean and maintain
High Flexibility: Excellent workability, including bending and stretching
Excellent Abrasion Resistance and Electrical Insulation
Application product
Backblank for photovoltaic modules: Solar Panel Application
High-end Building Interiors: Clean Rooms, Food Storage Rooms, Freezer Board, Wall Decorative Panel
Architectural Planning: Outdoor and Medical Building Material, General Construction Materials(Roofs and Walls), Carports, Garage Door, Outer Sheath of Soundproof Walls of Highways, Petrochemical Construction Blank, Nuclear Power Plant Construction Blank, Signs and Billboards
Maritime Applications: Ship Compartment, Ship Door Panel, Ship Wall Panel(ship grade film)
Storage Equipment: Mail Box, Trash Can, Storage Box, Moisture-proof Box, Water Storage Tube, Protective Bags for Sound-absorbing Materials, Lining for Pipes and Tanks, Arcades, Carports
Safety Planning: Fire Door Panel
Car Application: Wall Coverings in Railway Cars, Automobile Interiors
For more outdoor solution, please refer to the link down below LamiXteel EX25
If there have no applications of yours, please contact us to confirm the application for your requirement.
Package Method
We ship the product in coil or sheets, with customer assigned service, Lien Chy Metal will meet your expectation, like we always do, for more information, please refer to Protective Film and Package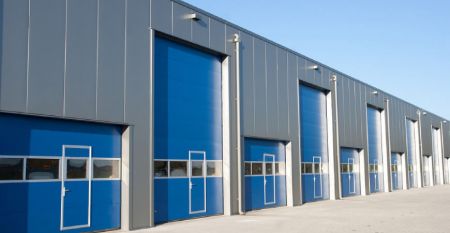 PVDF Laminated metal, high-end solution for exterior wall fences, building materials and clean room
More
---
Document Download
Outdoors Laminated Metal Supply | Lienchy Laminated Metal
Based in Taiwan, LIENCHY LAMINATED METAL CO., LTD., since 1992, is a coated steel product supplier and manufacturer. The main products include pre-coated steel, anti-fingerprint coating stainless steel and painted steel coil, which is suitable for electronics, elevator interiors, door panels, cold storage panels, modular panels, prefabricated interior fittings, automotive interiors, etc
We are capable of manufacturing 1.6mm-thick laminated panel with total production capacity that exceeds 50,000MT per year, is ISO 9001 certified, and meets SGS, RoHS and GREENGUARD standards. We are also capable of entering new sectors and supply to manufacturers of 3C devices, appliances, elevators, building materials, prefabricated unit bathrooms, marine/offshore accommodations.
Lienchy Laminated Metal has been offering customers high-quality anti-fingerprint coating stainless steel, painted steel coil and pre-coated steel, both with advanced technology and 26 years of experience, Lienchy Laminated Metal ensures each customer's demands are met.
---